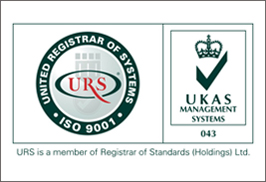 Founded in 1999 at Chhartal, an Industrial zone, Dist. Gandhinagar, a capital of Gujarat with well equipped pesticides formulation plant. Factory area is about 3500 Sq.mtrs. The civil structure is adequately supported by administrative offices & well equipped analytical lab.

The company has capacity to produce WP/WDG/SG/SC/SL/EC formulations.

For EC/SC & SL: The main operation plan consists of 3 SS 316 formulation vessels each with capacity of 2kl. Further in terms of packing company has presentlyb2 head automatic filling machine, 2 volumetric filling machine and a new 4 head automatic filling machines with necessary screw capping and plugging machine. With all these facilities, we are able to formulate 10kl per day basis.
For WP: We have jet mill & micro pulverizer with 2 blinders with capacity 3mt per day.

For SC formulation: We have 2 sand mills for SC formulation with the capacity of 30 ltrs 50 ltrs each.

Matching the production facilities, adequate packing facilities are also available in terms of OTS seaming machines, ROPP capping machine, shrink warp tunnels, heat sealing machines, box strapping machines etc. There has been constant up gradation of facility both in packing & production line.

We have well equipped laboratory for quality check. We have SHIMADZU GAS CHROMATOGRAPH and other various accessories required to run the efficiently with well experienced one QC& 2 Chemists.

Expertise in Ammonium Salt of Glyphosate 71%SG with the production capacity of 75 mt per month and also in Thimethoxam25%WG with the production capacity of 25 mt/month.

Presently we are manufacturing & marketing 35 different formulations in the State Gujarat & MS. We have 150 CIB registrations.

OUR MISSION: Umiya Agroes mission is to improve crop productivity by providing quality products to the farmers which enhance farm efficiency and to offer crop solutions.